Microneedling: The non-invasive key to a collagen boost
Microneedling, also known as collagen induction therapy, is a treatment which will rejuvenate and restore the radiance of the skin. The name 'collagen induction therapy' gives us a good clue as to the benefits this treatment offers: it stimulates the production of more collagen, which brings about a healthier skin and a more youthful appearance.
Microneedling also treats:
Scars (relating to acne, past surgery, burns, and it also treats hypertrophic scars).

Stretch marks

Dyspigmentation (melasma, for example)

Tightens sagging skin

Targets large pores

Reduces fine lines and wrinkles (including smokers lines next to the mouth)

Alopecia
We love this treatment, it's straightforward, minimally-invasive, and our patients get beautiful results.
How does microneedling work?
Microneedling stimulates the production of collagen in the skin by creating small, carefully made punctures in the skin, basically like a minor injury. The skin will then repair what it perceives as damage, creating new blood capillaries and boosting its collagen levels. The tiny punctures, also known as "channels" help the skin to receive up to 80% more topical nutrients.
You can think of the treatment as a way to nudge the skin, giving it the heads-up to add a little extra collagen to its production levels. During treatment we take it a step further by using superior technology, with the latest and best practices, ensuring your skin has all the benefits of microneedling with the least amount of stress for the skin, possible.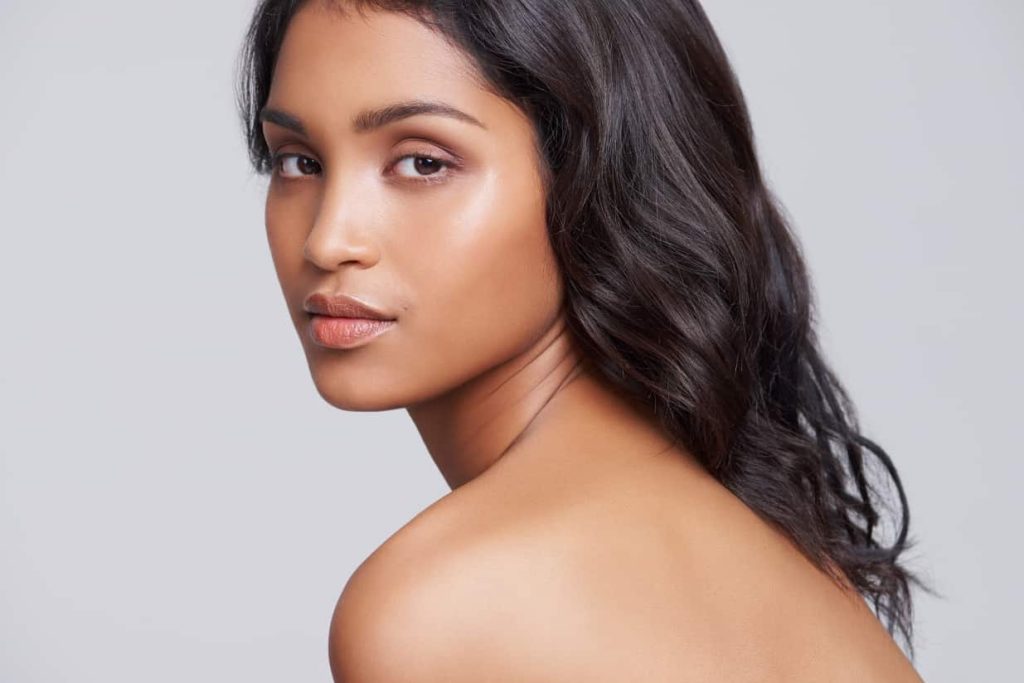 The benefits of microneedling treatments done with the Dermapen
The process is simple, effective and suitable for most skin types, including thin or sensitive skin. We use a dermapen to perform the treatment rather than derma rollers or other needling devices. Our reason for doing this is simple, the dermapen delivers the same effects with less damage to the skin, because it pierces the skin vertically rather than diagonally all over the show. This means it's more comfortable, less painful, neater and overall safer, despite the treatment already being considered exceptionally low-risk.
The dermapen also makes use of disposable needles, which means each patient is treated with a new set, so no cross infection can ever occur. The dermapen is great because it allows us to adjust the needles to a depth that is perfect for each individual's skin, because everyone is different.
What to expect from the procedure
The treatment is fairly easy and painless, however, a topical anaesthetic is applied.
The skin is punctured by the microneedling device which contains many fine needles which are made to glide over the skin. Each area of the skin receives the needling more than once for the best results, the entire treatment will take up to 5-10 min or less.
You'll see the full extent of your results at the 6-week mark because that is how long it may take for collagen to form in response to the needling the skin has been given.
Depending on your reason for wanting the treatment, you can have multiple treatments for the best effects, although you will enjoy a noticeable change from the very first one. If you're having treatments for acne scarring you can have up to 6 treatments at 6-week intervals. For rejuvenation you can have 4-6 treatments at 4-week intervals and if you're wanting to address stretch marks, you can have around 10 treatments at 4-6 weeks apart.
Recovery after a microneedling treatment
The treatment is done during a day-visit and aside from the small possibility of swelling and redness, you are able to continue with your day as normal. Prior to the treatment, you can prepare your skin by applying vitamin A, C or Resveratrol. At home after the treatment, continue to take care of your skin in the same way to get the best results. The following steps go a long way in your skin's maintenance:
The treatment we applied to your skin during your consult is chosen for you, based on your needs. This treatment should be used at home between visits too, in order to get the best results. Microneedling works best when combined with a good at home regimen. Therefore investing in needling must be coupled with an investment in good skin care. Ask Dr Khoza for products that will yield superior results when combined with needling.

It is very important to protect your skin from the sun following a microneedling treatment. We also advise you to keep your skin well hydrated by using a day and a night cream for at least 5 days following the treatment.

If you do experience a little redness or swelling, you can apply a breathable, post-procedure makeup to your skin and continue as usual with your daily routine. A good quality product will offer you sun protection at the same time.
If you feel good about yourself, you're going to move mountains, and it's going to be absolutely amazing. Make an appointment with Dr. Khoza today!